Why choose Primrose Orthodontics for your new smile?
Dr. Luu and our small team offer personalized orthodontic care. Primrose Orthodontics is a practice where you'll be greeted by name, we remember what's happening in your life and what's important to you, and we'll look forward to your visits as time spent with a friend!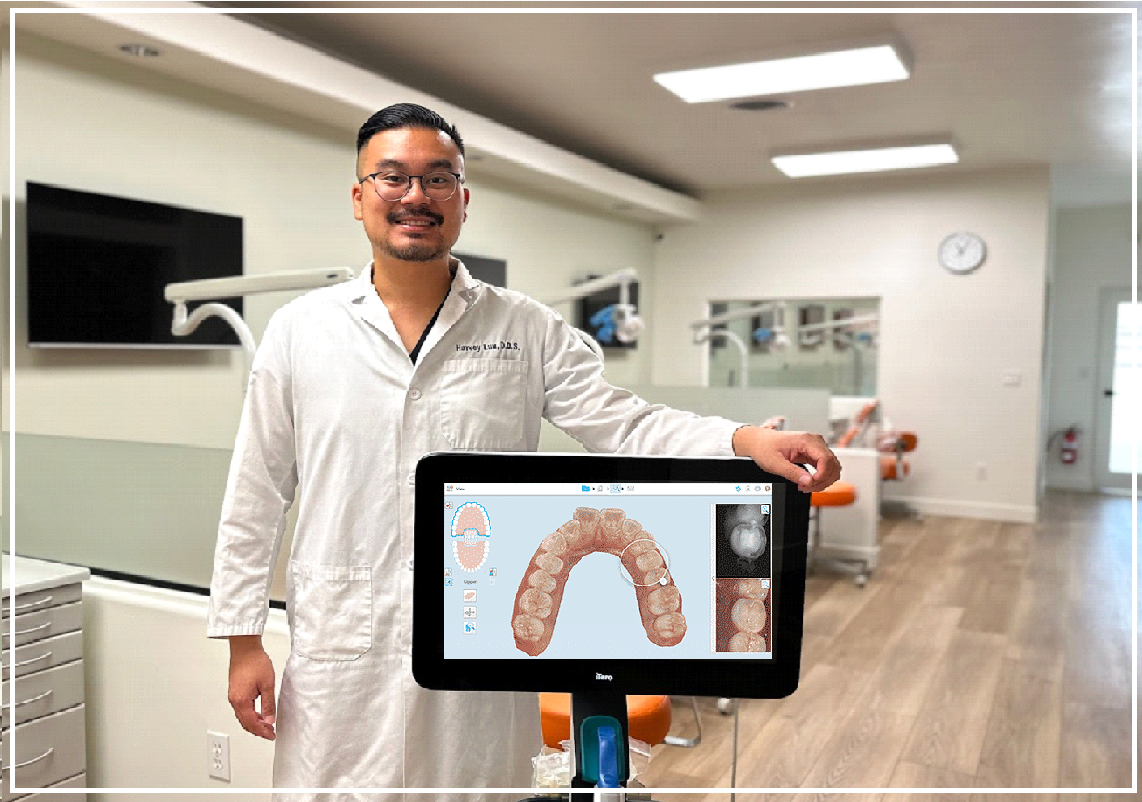 An Independent Orthodontist
Unlike many big name orthodontic practices, we're independent of corporate influences. We don't have any associations with boards of executives or private equity firms. We set our schedule and policies, will work with you to find payment terms that fit with your budget, and offer an unparalleled personalized treatment experience.
Technology
Advancements in digital technology have allowed us to nearly completely do away with the traditional alginate impression material of the past. Our digital scanning system takes highly detailed impressions for all treatment options, which allows Dr. Luu to create the most efficient treatment plan.
Easy Communication
Whether you prefer a virtual meeting or an in-person meeting, we can help set you up for a free consultation through the online contact form, through email, by phone, or in person. Try the virtual consultation feature to get an idea of how we can help you without ever stepping into the office! When you're ready to work on that smile, click here to easily schedule a new patient consultation - 100% free of charge and no strings attached!
Serving the San Gabriel Valley
We are conveniently located in the heart of Downtown Temple City at the corner of Las Tunas Dr. and Primrose Ave. Street parking is available in front of the office as well as public parking around the block by Primrose Park.
Schedule your first impression with Primrose Orthodontics today!